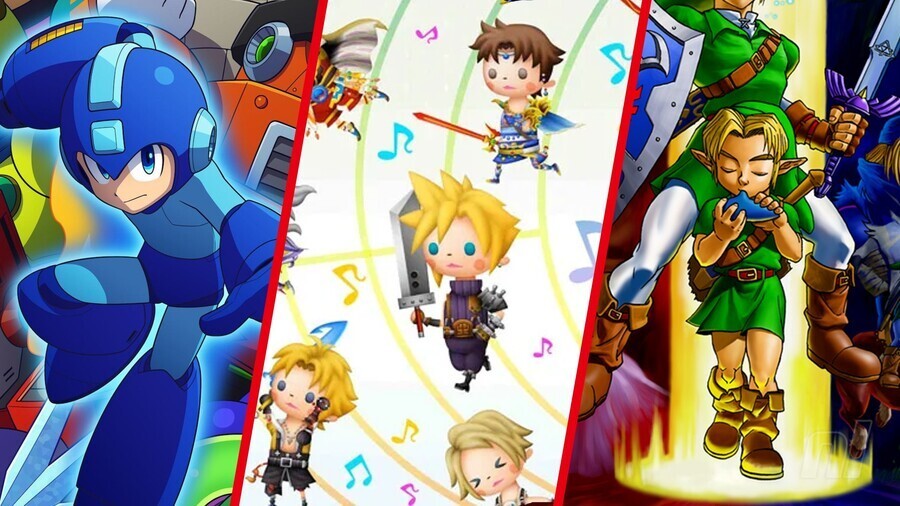 Why haven't there been more games like Theatrhythm: Final Fantasy?
We have a particular soft spot for music and rhythm games, and even more so music and rhythm games that put their own twist on the usual beat matching. Theatrhythm is just one of those games.
The first game launched in North America 10 years ago today on the 3DS, and it's simultaneously a celebration of Nobuo Uematsu's fabulous music for the series (along with others like Masashi Hamauzu, Hitoshi Sakimoto, Junya Nakano, Kumi Tanioka, and Naoshi Mizuta) but also a really fun little RPG where your characters level up, you can use items to heal or make your characters stronger or faster, and even gain and equip skills.
A sequel — Curtain Call — followed on the same system, expanding the number of songs, adding non-Final Fantasy DLC tracks from games like Xenogears, Secret of Mana, Live A Live, SaGa series, and more (full list here, courtesy of Final Fantasy Wiki) and also adding Quest Medley (which debuted in the iOS version of the original) where you guide your party of four through a map and play various Final Fantasy songs in the process. Curtain Call also had a pretty darn addictive multiplayer mode where you could take on friends and beat them at your favourite songs!
Sadly, we haven't seen a new game in the Theatrhythm series since 2016's All-Star Carnival, an arcade-exclusive. A Dragon Quest spin-off also came out in Japan in 2015, and Kingdom Hearts got to take a stab at the Theatrhythm brand in a way with 2020's Melody of Memory. So, we'll say it again — why hasn't there been a new Theatrhythm: Final Fantasy on Switch? And why haven't more developers embraced the rhythm genre in a similar fashion?
That last question got us thinking — if we can't have another Final Fantasy music game, what game series would we like to see take on the Theatrhythm brand next? And what fun little specific gimmick would they have?
So, on the 10th anniversary of Theatrhythm: Final Fantasy, here's our pick of 10 other franchises we'd like to see get similar treatment. Let us know your favourite candidates in the poll at the end…
---
Reader's opinions
---